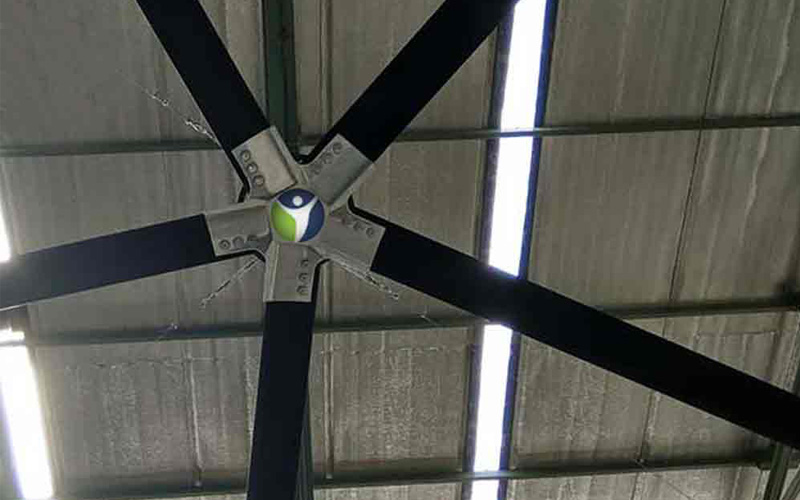 Are you looking for Large Ceiling Fan? Your search winds up at M.G Engineers. We, one of the eminent Large Ceiling Fan Manufacturers In Ahmedabad, are the best-stop shop for all your fan's needs. We have a wide range of Large Ceiling Fan that meets industry standards. We are a client-centric company that understands the need of customers and formulates premium quality products. We focus on an innovative approach to creating top-class products. We blend our innovation and creativity to deliver the right option that suits your requirements. Our Large Ceiling Fan are the first choice of everyone due to their durability and superior quality.
M.G Engineers is recognized in the market for large ceiling fans of excellent quality. The long service life, smooth functioning and competitive pricing of these fans have made us one of the highly appreciated Large Ceiling Fan Manufacturers In Ahmedabad. We strive to find the most efficient as well as affordable solutions for keeping the temperature of an industrial facility at an optimum mark. This Extra Large Ceiling Fan is the result of top-notch use of technology combined with the skills of highly experienced engineers. These fans utilize their size instead of their speed to generate the needed air in the facility.
We have an in-house manufacturing unit equipped with modern machines, cut-edge tools, and advanced technology that helps us to manufacture unmatched quality Large Ceiling Fan. We have years of experience and expertise in developing high-quality products. Our highly trained and experienced professionals work on their toes to check every step of production. We keep an eye on the quality of our Large Ceiling Fan and double-check them to ensure safe and reliable products for our clients. We strictly follow the industry norms to deliver the top-notch Large Ceiling Fan in town at the most affordable price.
Whether it is a manufacturing plant or a large warehouse, our fans are the best option for airflow and ventilation. So get in touch with us. We are happy to help you. Being counted among the trusted Large Ceiling Fan Exporters And Suppliers In India, we always stay in touch with our clients to get their valuable feedback. Call us or drop an email now for timely and safe delivery.
Key Characteristics Of Our Large Industrial Ceiling Fan:
Movement Of Air – In large facilities, it becomes important to constantly push the hot air down and thus, creating a flux of air. This movement makes for a soothing environment to work.
Energy Efficient – These fans are energy-efficient and can save a lot of money for you in the long term.
Lesser Humidity – As the movement of air in the facility is increased, humidity is brought down to a negligible level making the atmosphere better for working.
Our company is one of the renowned Outdoor Large Ceiling Fan Exporters and Suppliers In India. Our Modern Large Ceiling Fan is widely demanded in the market. Call us right now to place your order.