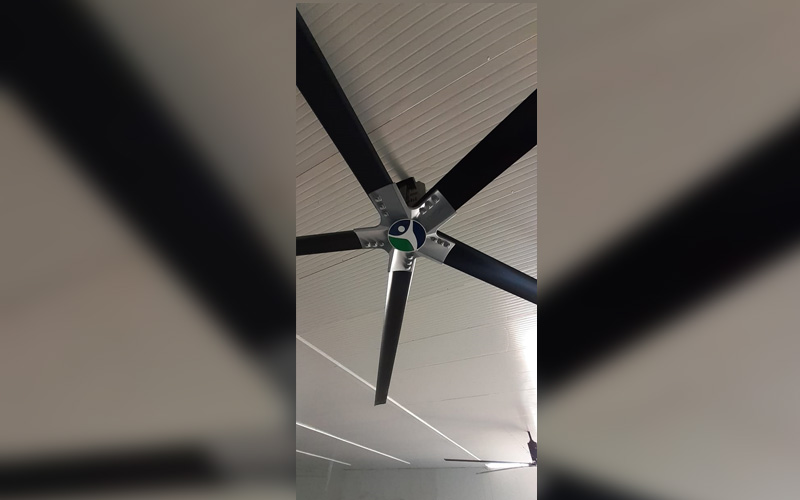 Are you looking for Heavy Industrial Ceiling Fan? Your search winds up at M.G Engineers. We, one of the eminent Heavy Industrial Ceiling Fan Manufacturers In Ahmedabad, are the best-stop shop for all your fan's needs. We have a wide range of Heavy Industrial Ceiling Fan that meets industry standards. We are a client-centric company that understands the need of customers and formulates premium quality products. We focus on an innovative approach to creating top-class products. We blend our innovation and creativity to deliver the right option that suits your requirements. Our Heavy Industrial Ceiling Fan are the first choice of everyone due to their durability and superior quality.
Notable among the foremost Heavy Industrial Ceiling Fan Manufacturers In Ahmedabad, M.G Engineers is the name that has become synonymous with top-quality industrial ceiling fans. Many corporations are often varied of investing money on these huge fans and end-up buying a large number of small fans which is bad for the business both in terms of the purpose served and the money spent. The air moved by one heavy industrial ceiling fan is equal to approximately the air moved by 30 small fans. So, even if it may seem costly at first, the wise decision is to buy them instead of many small units.
We have an in-house manufacturing unit equipped with modern machines, cut-edge tools, and advanced technology that helps us to manufacture unmatched quality Heavy Industrial Ceiling Fan. We have years of experience and expertise in developing high-quality products. Our highly trained and experienced professionals work on their toes to check every step of production. We keep an eye on the quality of our Heavy Industrial Ceiling Fan and double-check them to ensure safe and reliable products for our clients. We strictly follow the industry norms to deliver the top-notch Heavy Industrial Ceiling Fan in town at the most affordable price.
Whether it is a manufacturing plant or a large warehouse, our fans are the best option for airflow and ventilation. So get in touch with us. We are happy to help you. Being counted among the trusted Heavy Industrial Ceiling Fan Exporters And Suppliers In India, we always stay in touch with our clients to get their valuable feedback. Call us or drop an email now for timely and safe delivery.
Reasons To Buy Our Heavy Industrial Ceiling Fans:
The Bigger, The Better – As already discussed, buying one industrial ceiling fan is much more beneficial than buying several small units.
Reduced Cost – The cost of operating these fans is comparatively lower as they are highly efficient in terms of power consumption.
Flexibility In Application – These fans can be used in a variety of facilities from the Gymnasium, Warehouses, and Temples to Mosques.
Our company is considered one of the most respected Industrial Ceiling Fan Exporters and Suppliers In India. You get our Industrial Ceiling Fans with lightning speed; just give us a call and we will deliver the right product.